Dead Island 2 Gameplay: Deep Silver and Dambuster Studios invite players to forego the frigid holiday atmosphere in favour of the warm light of the Santa Monica boardwalks, drenched in that lovely desert sun and a tonne of zombie blood and guts. On December 6, 2022, the developer and publisher will give fans their first look at Dead Island 2 in detail, with a gory gameplay reveal. That's a lot of happy merriment.
Little is known about the Dead Island 2 gameplay reveal except that it will take place on YouTube on December 6th at 8 pm GMT / 9 pm CET / 1 pm PT, and fans will be treated to a spectacle of gore, gaming, and action, accompanying a live-action cinematic pulp adventure.
If you're still interested in Dead Island 2 after all these years, you'll surely want to tune in, so go ahead and bookmark the video's countdown page on YouTube.
Save the date, Slayers. We're rolling out the bloody red carpet for our Dead Island 2 Showcase on December 6th, 8pm GMT | 9pm CET | 1pm PT, and you're invited to watch the premiere here: https://t.co/R4vpDlGu6K#DeadIsland #SeeYouInHELLA pic.twitter.com/5hChYF5921

— Dead Island (@deadislandgame) November 23, 2022
Considering that the release date for Dead Island 2 isn't until April 28, 2023, consider this an early Christmas present from the studio. After creator Dambuster Studios recently stated that the zombie adventure game would be delayed until February 2023, this might be seen as the studio making amends.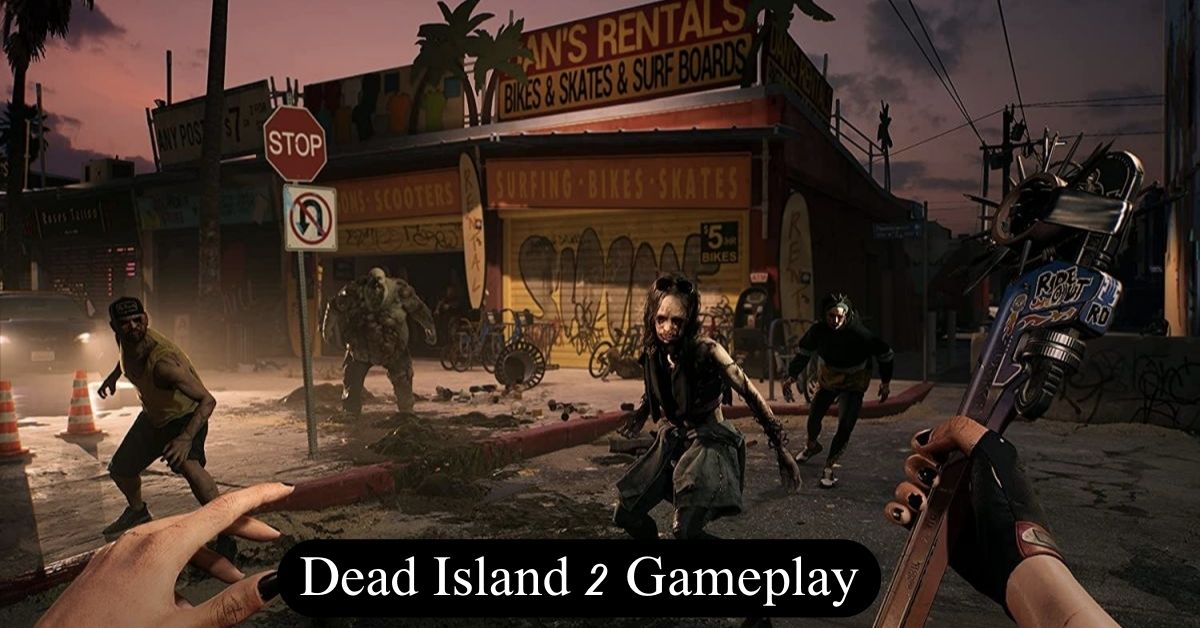 The creator has delayed the game's release by three months so that it can be perfect before it is made available to the public. Now that we've waited for almost ten years, another three months won't hurt, right?
Dead Island 2's development was long and rocky, with the game being worked on by a number of different studios. Although we've seen a few teaser trailers and the famed leaked build that allowed players to experience what was once assumed to be a lost project, we still haven't seen much of the actual game in action to this day.
Final Words Dead Island 2 Gameplay
The fact that the gameplay will be shown off in just 12 days is encouraging news, as it shows that the developer and publisher are confident that the game is nearly ready for release. The release date for Dead Island 2 has been set for April 28, 2023, for the PlayStation 5, PlayStation 4, Xbox Series X|S, Xbox One, and PC.