Darktide Release Date: The Signal, the first major content update for Warhammer 40,000: Darktide on PC and PC Game Pass, has just been released with a new mission, two new weapons, expanded crafting options, and bug fixes.
It's a significant update that will please PC gamers, but the Xbox community has been left in the dark about when the Series X/S version will be available.
Since Fatshark worked on the critically acclaimed Warhammer: Vermintide 2, and the PC version of Darktide has also received positive reviews, we do not doubt that the Xbox release will be well worth the wait.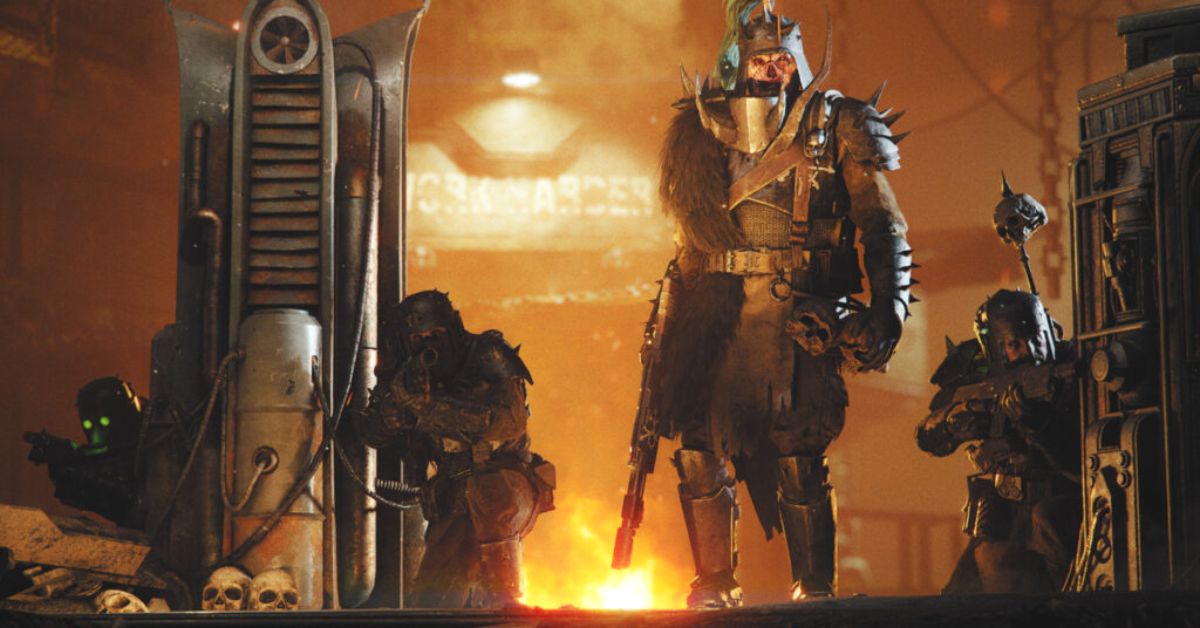 When Will Darktide for Xbox One Be Available to Purchase?
Darktide was released for personal computers on November 30th, 2022. As of yet, there has been no announcement regarding the release date of the Xbox Series X/S edition.
The release of Xbox Series X/S is still promised "shortly after," but that date has slipped to at least a few months into 2023.
Due to the COVID pandemic and the need to "improve stability, performance, and to mature key systems," Darktide's release date was pushed back from 2021 to multiple later years.
May I Place Pre-order for Darktide?
Yes! Warhammer 40000 Darktide is now available for pre-order on Xbox Series X/S at Game and Argos and for immediate purchase on PC via Steam.
If you are already a subscriber to PC Game Pass, you can play it at no additional cost. After its release on November 30th, 2022, players will have access to all 13 missions across all 5 zones.
Update: Warhammer 40,000: Darktide Release Date Announced Coming to Xbox Series X|S and PC Sept 13th #Xbox pic.twitter.com/EpRBwscUBC

— HazzadorGamin,Dragon of Dojima (@HazzadorGamin) March 31, 2022
What Are the Supported Gaming Systems for Darktide?
Now available on Steam, Darktide is on PC Game Pass from the get-go. The Warhammer 40,000 game will also be available on Xbox Series X/S later, and its release on Xbox Game Pass is expected to coincide with that of the Xbox One version.
Darktide Story
Developer Fatshark, who oversaw the critically acclaimed Warhammer: Vermintide 2, is bringing the same cooperative action gameplay to the Warhammer 40k universe with their upcoming game.
The gameplay will once again consist of four-player co-op action, but this time with futuristic chainsaws, power swords, and ranged weapons instead of the fantasy melee weapons of Vermintide.
Warhammer 40K: Darktide has a new release date, November 30, 2022 for PC, with Xbox to follow. pic.twitter.com/FVimDQgjKA

— The Game Awards (@thegameawards) July 31, 2022
You can now personalize your character's appearance and gender in addition to selecting from four different class options: Veteran, Zealot, Ogryn, and Psyker. Dan Abnett, a series regular and author of many Warhammer novels, penned the game's plot, which follows an Inquisitorial Agent squad looking into reports of Chaos infiltration in the Hive City of Tertium.
The Inquisition dispatches players aboard the Morningstar to various sectors of Tertium to eradicate the Nurgle infestation, setting the stage for the game's wave-based combat system. It is intended for Darktide to function as a "live-service game," with the story and gameplay being regularly updated.
Please keep visiting Techballad.com for updates. Keep our site bookmarked so you can quickly return to check for new content, Like Lookism Second Season