Cyberpunk 2077 Phantom: For PC, PS5, and Xbox Series X and S, Cyberpunk 2077's first substantial piece of downloadable content (DLC) — unless you count a shitload of fixes — is scheduled for release in 2023. A new character, FIA agent Solomon Reed (Idris Elba), is introduced in the spy thriller Phantom Liberty.
The downloadable content adds new tasks and a new district to Night City, leading up to what developer CD Projekt Red calls "an impossible quest of espionage and survival." Phantom Liberty will be Cyberpunk 2077's first paid DLC, while its price is currently unknown. After its release in December 2020, many gamers and critics panned Cyberpunk 2077 as a buggy, unfinished mess.
Over time, the game has stabilised thanks to a series of patches published by CD Projekt Red, and gamers have discovered the hidden joy. Elba follows in the footsteps of fellow mainstream actor Keanu Reeves by appearing in the Cyberpunk realm, and the franchise is likely not done yet.
Netflix has produced a fantastic animation based on the game, and developer CD Projekt Red is hard at work on a sequel, currently titled "Orion."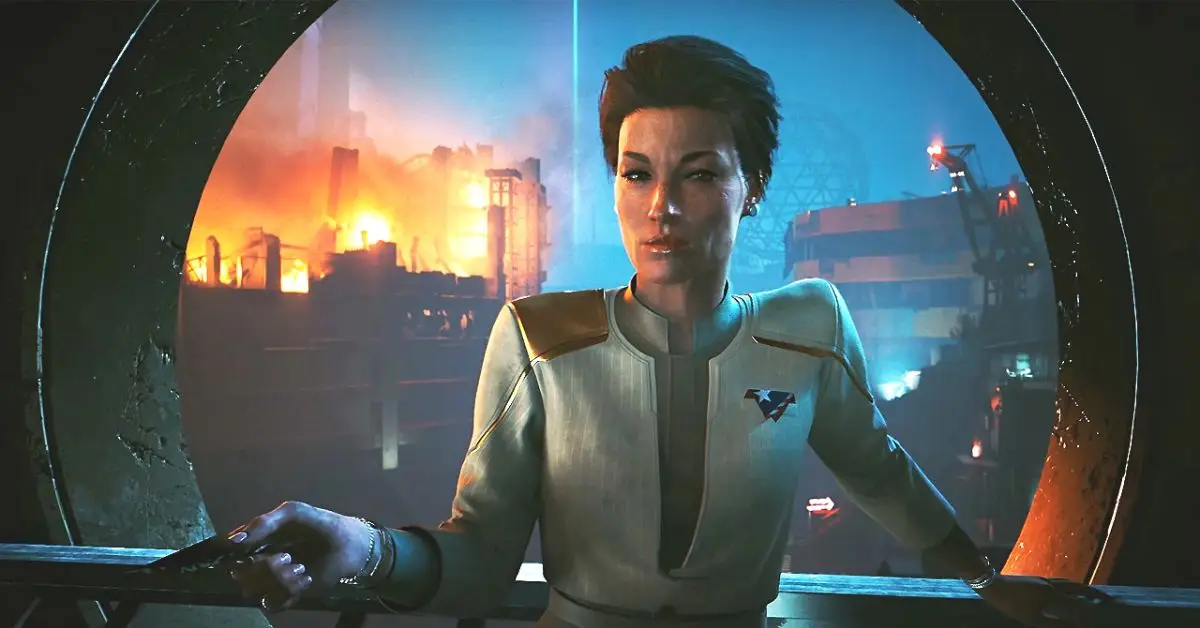 'Phantom Liberty' Will Be a Paid DLC
CD Projekt Redc (CDPR) announced in September that it will be releasing an expansion for Cyberpunk 2077 called Phantom Liberty, which would bring new playable characters and a new setting. The developer has now stated that the DLC will cost money when it is released, so if you're interested in checking out the new content in Night City, you'll have to shell out some cash.
When asked by GamesRadar+ about the expansion's price tag, CDPR's worldwide PR director Radek Grabowski said, "As for the cost, we have not given exact details yet, but it will be a paid one." Add-ons from the developer are "traditionally cheaper than full-price games," Grabowski told the outlet. When it first came out, Cyberpunk 2077 cost $60.
Introducing Idris Elba as Solomon Reed, an FIA Agent for the NUSA. Team up and take on an impossible mission of espionage & survival in #PhantomLiberty, a spy-thriller expansion for #Cyberpunk2077 set in an all new district of Night City. Coming 2023 to PC, PS5 & Xbox Series X|S. pic.twitter.com/jjTuv5PDXA

— Cyberpunk 2077 (@CyberpunkGame) December 9, 2022
There will be espionage in Phantom Liberty on behalf of the New United States of America. Characters like V, the game's protagonist, and Keanu Reeves's Johnny Silverhand from Cyberpunk 2077 will be featured. CDPR stated that the DLC will only be available on the Xbox Series X and S, PlayStation 5, and PC when it was first announced.
After the problems the developer encountered with the main game's release, it's not surprising that it's skipping the PS4 and Xbox One altogether. You may remember that there were a number of issues at launch that made it difficult, if not impossible, to advance in the game and finish tasks. The developer issued a statement promising to release improvements that would make the game playable, especially on older-generation consoles, where its performance was particularly low.
Idris Elba has joined the cast of Cyberpunk 2077: Phantom Liberty expansion, and he has a special message for you!

See you in Night City in 2023! 👋#Cyberpunk2077 #PhantomLiberty #TheGameAwards pic.twitter.com/sCf8XoNPQC

— Cyberpunk 2077 (@CyberpunkGame) December 9, 2022
Sony Interactive Entertainment yanked the game from the PlayStation Store and refunded anyone who requested one due to the severity of the problems. Nonetheless, CDPR's steady stream of patches and Netflix's anime helped Cyberpunk 2077 survive its rocky debut.
The studio revealed in October that it is working on a sequel to the game, internally dubbed "Orion," with the goal of "further developing the potential" of the science fiction franchise.
Please keep visiting Techballad.com for updates. Keep our site bookmarked so you can easily return to check for new content Like Crime Boss Rockay City Release Date