Assassin's Creed Valhalla: Ubisoft Montreal created and published the action role-playing video game Assassin's Creed Valhalla in 2020. It's the sequel to 2018's Assassin's Creed Odyssey, making it the series' twelfth main installment overall.
The game is based on a fictional scenario during the Viking invasions of the British Isles, primarily in 872-878 AD. Players take control of Viking raider Eivor Varinsdottir as she attempts to found a new Viking clan in England and becomes entangled in a centuries-long war between the Assassin Brotherhood, who fight for peace and liberty, and the Templar Order, who seek peace through control.
Set in the present day, the game's prologue follows Assassin Layla Hassan as she relives Eivor's memories to prevent the destruction of Earth. This game's development kicked off in 2017 after the success of Assassin's Creed Origins.
Over three years, Ubisoft Montreal oversaw development assistance from fifteen different Ubisoft teams worldwide and Sperasoft. Ashraf Ismail, who directed Assassin's Creed IV: Black Flag (2013) and Origins, returned as creative director for Valhalla, as did Darby McDevitt, who wrote Black Flag and Assassin's Creed: Revelations (2011) and co-wrote Assassin's Creed Unity (2014), and Jesper Kyd and Sarah Schachner, who composed the game's music alongside Einar Selvik.
The development team, inspired by Norse mythology, researched to create the game environment as historically authentic as possible, much like they did with Origins and Odyssey.
The development team also aimed to rectify some of the complaints fans had with Odyssey, such as the game's lack of typical Assassin's Creed gameplay aspects like social stealth and its overly broad scope and lack of focus on the Assassin-Templar rivalry.
On November 10, 2020, Valhalla debuted for PlayStation 4, Windows, Xbox One, Xbox One X, Xbox One S, and Stadia, with the PlayStation 5 version arriving on November 12, 2020. The game was met with mixed reviews, with some criticizing its length, technical faults, and repetitive structure while praising the story, characters, voice acting, aesthetics, soundtrack, world design, and interconnection of activities.
The launch of Valhalla was the most successful for an Assassin's Creed game to date, with the game's first week sales resulting in it becoming the second most profitable Ubisoft release ever. Several DLC packs, including the story expansions Wrath of the Druids.
The Siege of Paris, and Dawn of Ragnarök, were released by Ubisoft to promote the game. Assassin's Creed Mirage, set in the Islamic Golden Age in Baghdad and starring Valhalla's essential supporting character Basim Ibn Ishaq, will release in 2023.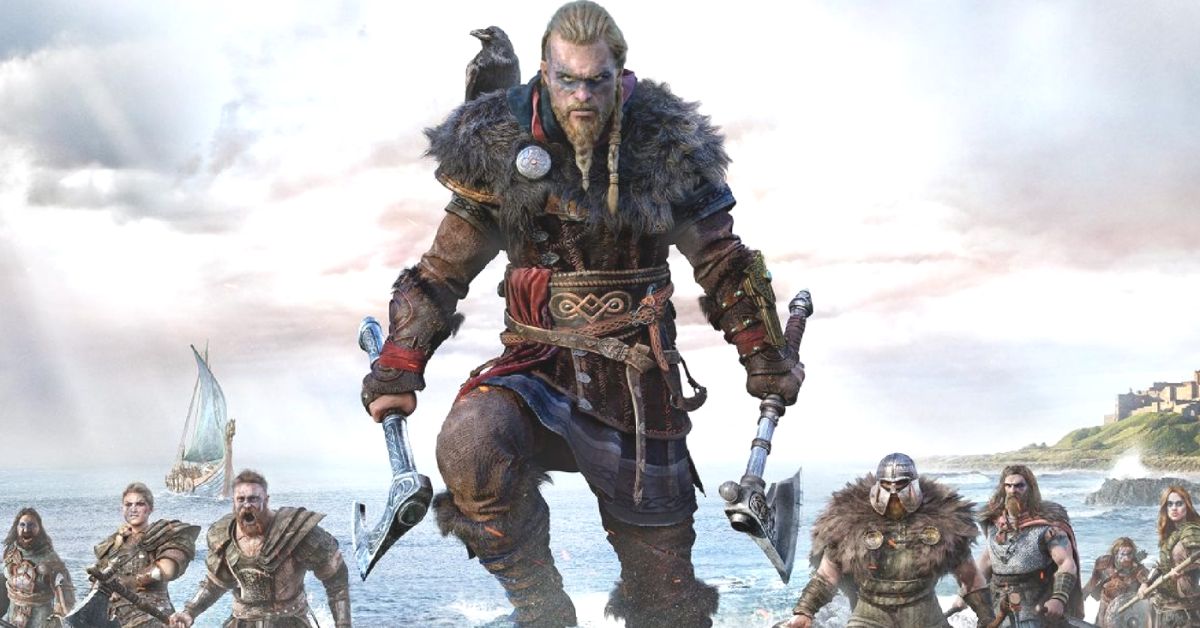 Free Assassin's Creed Valhalla
Assassin's Creed Valhalla may be played for free on every available platform. Start your Viking journey on PS4, Xbox One, and PC through Steam, Epic Games, and the Ubisoft Store between now and December 19.
If you've never met Eivor before, the demo will give you access to the whole game, except any downloadable material, and if you enjoy it, your progress will be saved if you buy the game. Also, a new "friend referral scheme" lets users "ask friends to write their Viking Saga and win incentives" for doing so.
Assassin's Creed Valhalla – Dawn of Ragnarok#VGPUnite pic.twitter.com/reuDVqE6Od

— Novi (@NoviKaiba23) December 13, 2022
If you've already put in at least two hours of Valhalla playtime, you can invite friends and earn rewards according to how many others you recruit to play for the same amount of time. You'll receive compensation for every friend you refer: the Black Raven for one referral, Duneyrr for three, the Coil Sword and Ouroboros Shield for six, and the gold Steampunk set for ten.
Over two years after its console debut, the latest installment in this series finally made its way to Steam on December 6. Many Steam users, however, have griped about the absence of Achievements.
Assassin's Creed Valhalla Accomplishments Won't Be on Steam
Though specific Ubisoft titles have just made a comeback to Steam after a long absence, not all of the features that players have grown to anticipate from these titles have made the trip back with them. At least, Steam doesn't keep track of your in-game accomplishments in Assassin's Creed: Valhalla.
Even though the platform-level progress-tracking tool was present in both the Ubisoft Connect version of the game and previous Assassin's Creed titles on Steam, it appears to be absent in this iteration. The Epic Games Store version of the game also lacks achievements, though this may be because the game was released on EGS before achievements were fully enabled.
The creatures of Monster Hunter: World have arrived on England's shores. Equip yourself with iconic items to prepare for your next hunt.

Available now in Assassin's Creed Valhalla.#AssassinsCreed pic.twitter.com/Nc7jVMbzG1

— Assassin's Creed (@assassinscreed) December 20, 2022
As soon as the game was relisted on Steam last month, players spotted the exclusion, but it wasn't until last week that a representative from Ubisoft said it was on purpose. To confirm… Steam achievements are not supported for this title," the representative posted on the game's Steam forum. "Please let us know if there is anything else we can do for you!"
The original forum post (as preserved by the Internet Archive) stated, "there are no present plans to incorporate this in the future" and that "all accomplishments gained in-game will run through Ubisoft Connect." However, those paragraphs were deleted less than 24 hours after the first publishing.
Please keep visiting Techballad.com for updates. Keep our site bookmarked so you can quickly return to check for new content, Like Why Was Dragon Age 4 Titled Dreadwolf?