Assassins Creed 3 Liberation: Despite the fact that the listing claimed the title will "no longer be accessible" after September 1st, it is still available. This weekend, it came to light that the Steam listing for Assassin's Creed Liberation HD stated, "this title will not be available after September 1st, 2022," causing customers to worry that they would no longer be able to play the game after making a purchase.
As Polygon reports, Ubisoft has assured the media outlet that players would have continued access to the game's offline, single-player features even after the deadline has passed.
Assassin's Creed Liberation HD is out for PS3, Xbox 360 & PC! Grab your copy here >> http://t.co/gyc46ubTdf | pic.twitter.com/b8ZdDkLxyM

— Ubisoft (@Ubisoft) January 15, 2014
Ubisoft has announced that, from September 1, it would no longer provide online support for a number of its older games, including the 2014 release of Assassins Creed 3 Liberation HD.
The forthcoming shutdown will solely affect downloadable content and online functionality, as noted in our support post. Ubisoft reassured Polygon in a revised statement that existing owners can continue to "access, play, or redownload" the affected games.
When these games' online services are shut down on September 1, 2022, players will be affected. Our teams are now working with our partners to update this information across all marketplaces and are also evaluating all possible solutions for these players.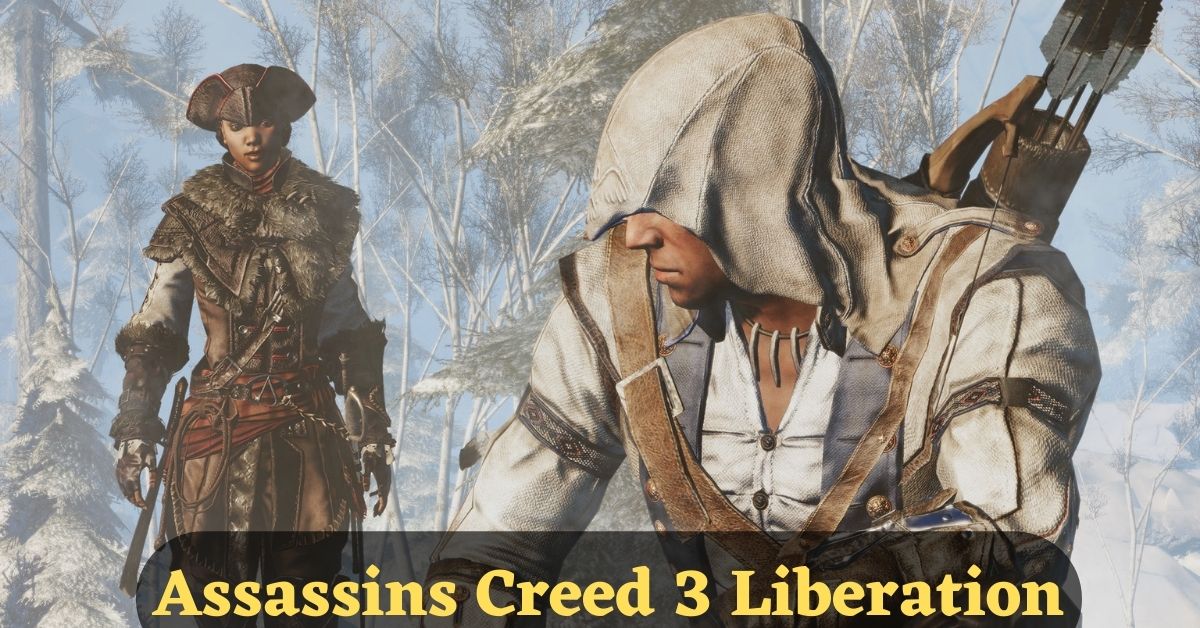 It has always been our goal to ensure that these classic games can continue to be enjoyed by players in the greatest possible settings, and we are actively working toward this end.
Online services for Ubisoft's older titles are frequently discontinued. Campaigns and other single-player content will usually remain accessible, although online and multiplayer modes will be disabled.
The latest set of shutdowns also affects the original releases of Far Cry 3, Assassin's Creed 2, and Rayman Legends, as well as Driver: San Francisco and Ghost Recon Future Soldier. These games' remasters will still receive updates and fixes. The 2012 PlayStation Vita game Assassin's Creed Liberation is still for sale as a part of the 2019 Assassin's Creed 3 Remastered collection.
The Ubisoft Mainz Anno 2070 team is one of many within the company working to keep their games playable after the aforementioned date, having stated, "After an initial investigation, we have decided to dedicate some of our development resources to work on upgrading Anno 2070's aged online services infrastructure to a new system so that these features can continue to be used past the mentioned date."
You may also like:
However, at this time, we are unable to promise that the upgraded/new services will be as reliable as the current ones. Unfortunately, Space Junkies, a multiplayer VR game released in 2019, will not be playable due to the shutdown. Ubisoft has informed you that you will no longer have access to the game moving forward.
It's not cheap to run an online game, what with the cost of server space and bandwidth and all the other expenses that come with providing quality customer service, managing a community, correcting bugs, and updating the game so that players have the best possible experience. Unfortunately, some games may eventually become unplayable.
However, when it comes to single-player games and other offline content, digital media skeptics have long cautioned that a chasm is building up between the user's perception of ownership and the limited rights that are actually granted by purchasing a title from an online store.
You may also like: 
This was recently brought into sharp focus when Sony revealed that, due to the expiration of a licensing deal, hundreds of Canal Plus movies and TV episodes purchased by customers in Germany and Austria through the PlayStation Store would no longer be accessible.
Titles like "John Wick," "Paddington," and "The Hunger Games" are impacted. So far, thankfully, Assassin's Creed Liberation HD has been protected from this situation.
Assassins Creed 3 Liberation Final Words
The game's story follows French Assassin Aveline de Grandpre, the series' first female protagonist, as she fights the Templars' attempts to seize control of New Orleans in the aftermath of the French and Indian War, which takes place in the late 18th century in French Louisiana, between the years 1765 and 1777.
Assassins Creed 3 Liberation Frequently Asked Questions
Is Assassin's Creed 3 and Liberation the same?
The gameplay in Liberation is quite similar to that of Assassin's Creed III in terms of climbing and combat because both games used the same game engine.
How do you liberate areas in AC3?
New York and Boston neighborhoods can be freed through Liberation Missions. The first step is to make contact with Liberation's regional representative. At least three can be found in the Boston and New York areas. Freeing people will be marked on your map.
Is Assassin's Creed 3 Liberation a full game?
Liberation is a complete Assassin's Creed experience, with enhanced gameplay, a more substantial plot, and high-definition visuals. Date: 1765.
Is Assassin's Creed 3 Liberation a DLC?
Expansion of the Original Material. Included in Assassin's Creed Liberation Remastered is all of the original solo downloadable content, including The Tyranny of King Washington.