Armored Core 6 Release Date: Over the last decade or so, Japanese developer FromSoftware has entirely reconstructed what we expect from combat-focussed RPGs thanks to its Dark Souls games. Its longer-running franchise, though, is really Armored Core, a mech combat game that it's been producing for years, albeit with no title releasing since the PS3 and Xbox 360.
Now, it's back – finds out everything you need to know about Armored Core VI, below. To find out about more upcoming titles that we're enthusiastic about, check out our listings for PlayStation 5 and for Xbox Series X/S.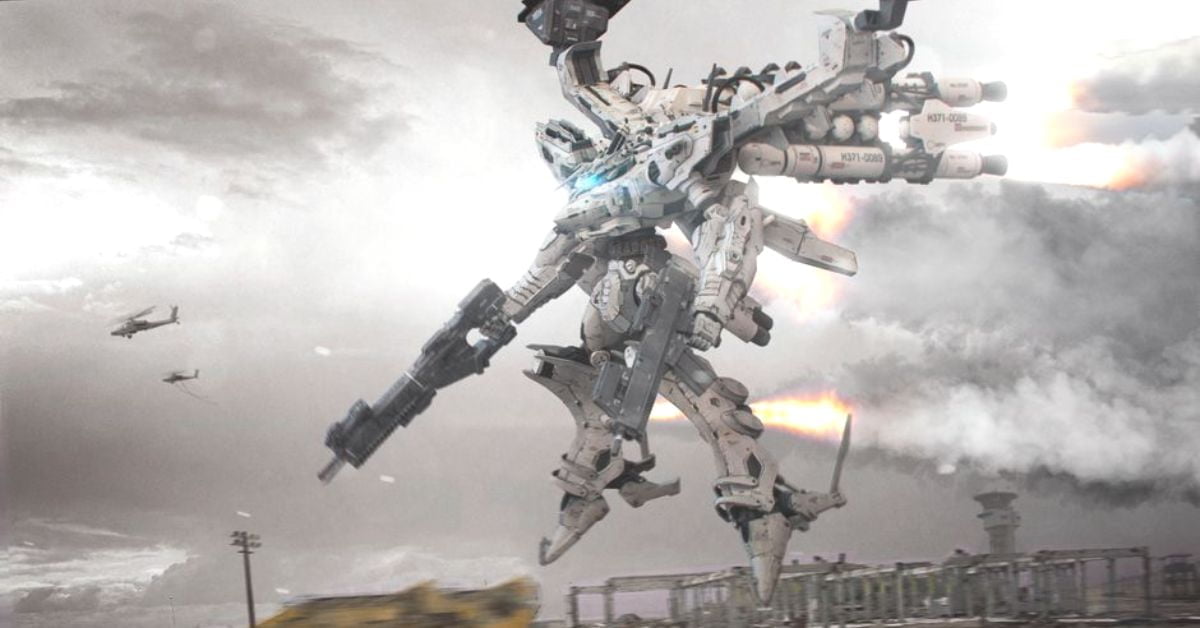 Armored Core 6 Release Date
The release date of 2023 is the one concrete piece of information revealed at the end of the first teaser for Fires of Rubicon, and it's a big one. Despite the lack of specificity, this is very promising; we can only presume that it is targeting the end of the year.
Armored Core would be a fitting way for FromSoftware to end the year 2023, as we should expect some substantial Elden Ring DLC to launch around the middle of the year.
FromSoftware announced Armored Core 6: Fires of Rubicon during #TheGameAwards, revealing a short teaser trailer and a 2023 release date. https://t.co/TruxAdrx6M pic.twitter.com/7FBYTcro9D

— IGN (@IGN) December 9, 2022
Armored Core 6 Platforms
Industry rumours suggest that Fires of Rubicon has been in the works for a very long time, and the game's announced platforms lend some credence to this claim. Like Elden Ring before it, this game will launch on PS5, Xbox Series X/S, PS4, and Xbox One.
It's currently hard to tell whether or not this will cause a reduction in scope. There will be a PC release (you can add it to your Steam wishlist right now), but no Switch version.
Armored Core 6 Story
The Armored Core series has traditionally been mission-based, but this may not have been the case for all of the games. Fires of Rubicon won't alter that, though the plot may become significantly more pivotal.
The game's setting has been revealed to be the planet Rubicon 3, where a valuable new substance has sparked a proxy war between corporations and harvesters, according to the game's original press release.
It looks like we'll have to pose as mercenaries to get onto the planet, where we'll be right in the middle of the action. At this point, it's unclear whether we'll be able to influence the course of the story or make any consequential choices. We can tell you that the story is starting over, so don't worry about any ties to the prior Armored Core games.
Armored Core 6 Gameplay
Due to its long lifespan, Armored Core has spawned over a dozen titles and seen substantial gameplay changes across several console generations. Calling it Armored Core 6 is a gross oversimplification of the series' history. However, thanks to IGN's extensive interview with FromSoftware, we finally have some solid details.
This will be a mech combat game where you may personalise your robot down to the smallest detail. If you value rapid movement, for example, you might choose a different type of leg option, but this would limit your ability to fly and boost.
From first looks at Death Stranding 2 and Armored Core VI: Fires of Rubicon to release date announcements for Final Fantasy XVI and Street Fighter 6, #TheGameAwards 2022 did not disappoint! Here's everything that they showed during this year's awards show. pic.twitter.com/BHnL6xCVcm

— IGN (@IGN) December 9, 2022
You can choose to equip shoulder cannons for maximum firepower but at the cost of mobility, and many other such tradeoffs exist, much like when customising a weapon in Modern Warfare 2. Fast-paced combat is possible, but FromSoftware has assured fans that the series will not follow in the footsteps of Soulsborne.
However, in a new twist on the Armored Core formula, players will be able to exploit their opponents' vulnerable postures to land critical hits. The game will continue Elden Ring's mission-based structure despite the open world's overwhelming success.
There will apparently be a strong emphasis on single-player, however, we may expect a vs mode for multiplayer, details of which will be revealed at a later time. The development team has also confirmed that challenging boss fights would feature heavily in the game.
Please keep visiting Techballad.com for updates. Keep our site bookmarked so you can easily return to check for new content Like Hades 2 Release Date