With each new game that comes out, it seems more likely that 2023 will be one of the most memorable years for games. So far this year, Dead Space and Resident Evil 4 have been well-received remakes, and Hogwarts Legacy was a surprise hit.
Even the games that don't stand out have been good enough to play for a few hours this year, and now Armored Core 6 is joining them. The release date for Armored Core 6 is August 25, 2023, which is a lot sooner than fans might have thought.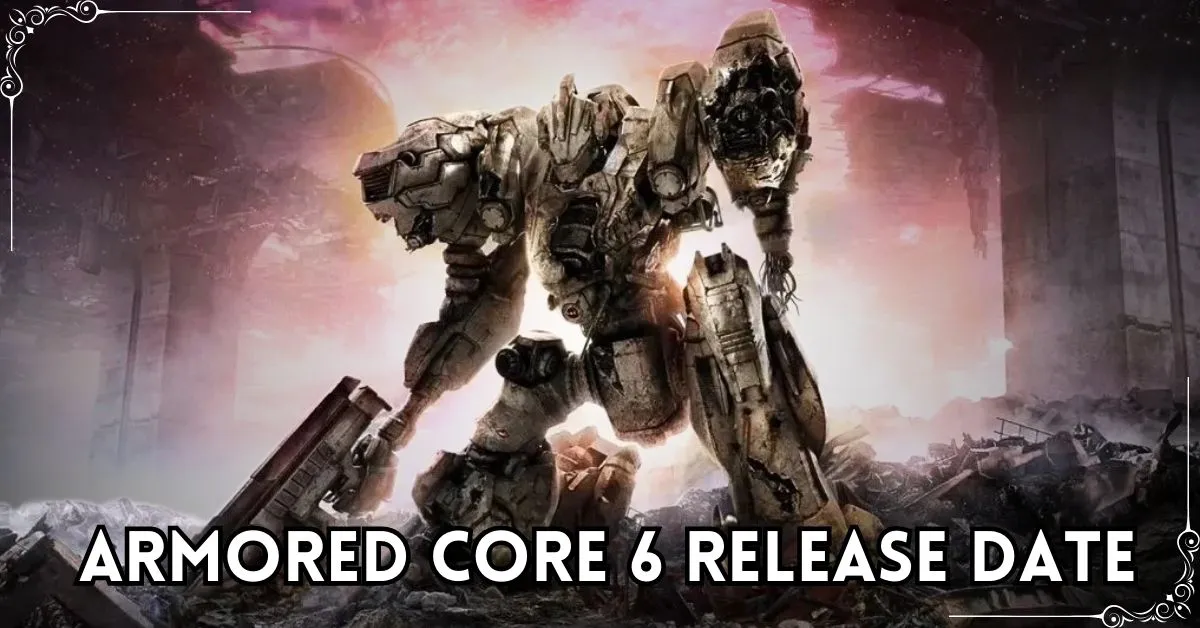 Since it was just announced at The Game Awards 2022, the fact that Armored Core 6 will be out in just a few months is a bit shocking. But if the most recent clip is any indication, it looks like the game is already working well. With an expected release date of August, Armored Core 6 is another interesting game coming out in 2023.
Armored Core 6 Continues to Excite Late 2023 Gaming
In the last few years, there have been some big changes to how games are usually released. Most big AAA games used to want to come out around the holidays, usually in October or November.
Even though this still happens a lot, a lot of companies have started putting their games out at different times of the year to avoid competition as much as possible. Because of this change in the business, games like Elden Ring and Horizon: Forbidden West came out at the beginning of 2022.
Did you know that with the introduction of Patch 10.1, "Embers of Neltharion," World of Warcraft showed players what to anticipate in a few days:
Some of the most-anticipated games of 2023 have already come out, as we've already said. Even more big games are coming out in May. The Legend of Zelda: Tears of the Kingdom and Redfall are the most notable, but smaller games like LEGO 2K Drive will be there to back them up.
In June, fans have even more to do because Street Fighter 6, Diablo 4, and Final Fantasy 16 are all coming out. As of right now, there aren't that many games coming out in July. Immortals of Aveum and Pikmin 4 are the only ones that really stand out.
But with the news that Armored Core 6 will come out in August, things are starting to heat up for the rest of the year. At the moment, the only movies coming out that month are Texas Chainsaw Massacre and Lies of P, which makes room for Armored Core 6.
Armored Core has always been a niche series, and even with FromSoftware's improved name recognition, Armored Core 6 might have a hard time selling. Even though it won't be out until August, I hope this gives it a chance to breathe.
September could end up being one of the busiest months for games. At the moment, Starfield is scheduled to come out on September 6, 2023. This gives Armored Core 6 just one week to make a splash in the market.
If the reports about the release date are true, Marvel's Spider-Man 2 might not be too far behind. This would make the end of 2023 a very exciting time for gamers. Armored Core 6: Fires of Rubicon comes out on PC, PS4, PS5, Xbox One, and Xbox Series X/S on August 25.