When will the PC version of ARK 2 arrive? This time, some enormous names are being invited to play around in its open world, where dinosaurs roam free, and people scratch out a living in whatever way they can.
ARK 2, the follow-up to the famous survival game ARK: Survival Evolved, is officially on the way. Vin Diesel's role will appear in the video game and a companion animated series, which will boast an imposing cast.
We're here to address all of your most pressing ARK 2 questions. The two main questions on fans' minds now are when and on what platforms the game will be available. Below, we've compiled all the current information on these topics and taken another look at the cinematic trailers we've already seen.
ARK 2 Release Date
ARK 2 is presently anticipated for 2023. Even though the answer is incredibly ambiguous, it is the best we have now.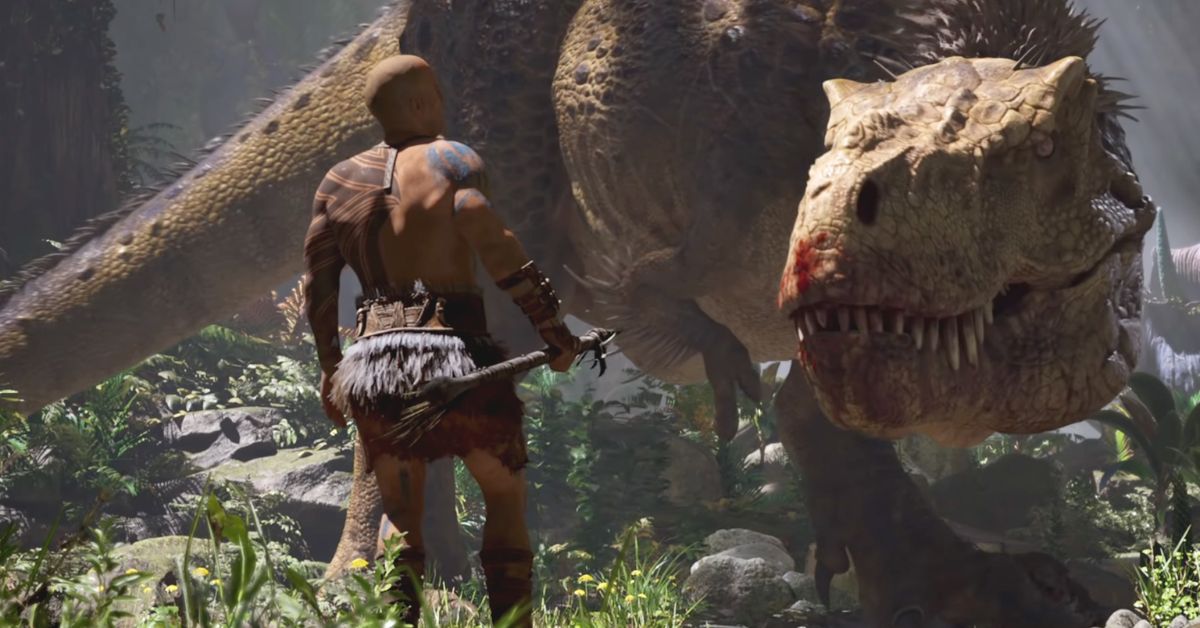 When ARK 2 was first revealed in 2020, its release date was initially set for 2022. Production was hampered by the COVID-19 epidemic, nevertheless, and it was postponed by a year. Perhaps not surprisingly, this makes us a little optimistic about the new release date of 2023.
ARK 2 Platforms
ARK 2 will first launch in Early Access on PC and Xbox Series X|S as a Microsoft launch exclusive. The game already has a live Steam website (pre-orders are not yet available, but you can wishlist it).
We have reason to suspect that the sequel may wind up on PC stores other than Steam, given that the original ARK: Survival Evolved is also available on the Epic Games Store, though we haven't yet received confirmation of that.
The game was referred to as a "console launch exclusive" for the Xbox Series X, language that could point to a PS5 release in the future.
Given how well-received its predecessor was on the PS4, it would be strange to see that money go unclaimed after the exclusivity agreement with Microsoft expires. However, as of yet, there has been no formal announcement regarding the release of ARK 2 on other platforms.
There don't seem to be any plans to release ARK 2 for last-generation systems like the Xbox One or PS4, like many other major games in 2023.
Is ARK 2 On Game Pass?
ARK 2 will also be available on Game Pass on launch day, as it is becoming increasingly familiar with Microsoft-exclusive games. Although it's unlikely that the exclusivity agreement would last that long, the game is expected to be available on the service for at least three years, which gives Game Pass customers plenty of time to dive in.
If you want to check out more related articles to another game release date, then you can check our previous articles:
ARK 2 Trailer
Here is the newest ARK 2 trailer, which debuted at the Xbox & Bethesda Games Showcase in June 2022:
ARK 2 Gameplay
It shouldn't be a surprise, given the success of the previous game, that ARK 2 will continue to be an open-world, multiplayer survival game. However, several improvements are in the works.
It seems interesting to watch your character engage in some traversal activities in ARK 2, which will only include third-person action. These activities range from simpler ones like mantling and sliding to more complex ones like free-climbing, parkour, and swinging.
It's always a daring assertion to say that the game's combat is "souls-like." The focus will be on your ability as a player in melee combat, so you'll need to learn how to block, dodge, and employ your character's particular strikes.
For this sequel, item crafting has also gained depth, with various component combinations enabling the production of special equipment. Multiple modules and materials will affect the final product's functionality and appearance when crafting.