Apple Releases iOS 16.2: After more than a month of beta testing, Apple has released iOS 16.2 and iPadOS 16.2 to the general public today. This is a substantial update that brings several noteworthy new features.
You should upgrade immediately away so you can take advantage of the new features and critical bug fixes. We have described all the enhancements introduced in iOS 16.2 and iPadOS 16.2.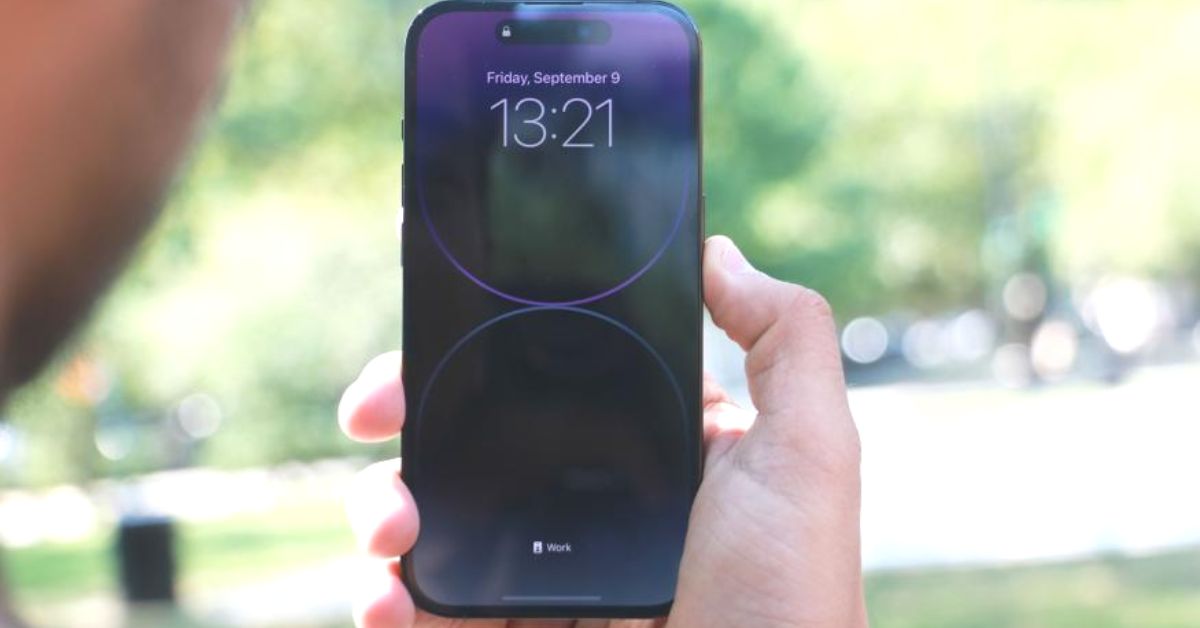 Freeform App
In iOS 16.2, iPad 16.2, and macOS Ventura 13.1, Apple introduced a new Freeform app that works across all three platforms. Freeform is a collaborative notetaking, drawing, and bookmarking app.
Everyone who is working on the same Freeform document will always have the most up-to-date version available. According to Apple, Freeform is a great software for sketching ideas, making mood boards, and coming up with new concepts.
Apple Music Sing
Apple Music Sing is a karaoke app available for iPhone, iPad, and Apple TV that displays lyrics in sync with the music playing in real-time. Adjustable vocals let you choose how loud the primary performer is, while backup vocals and a duet view make it easy to hear multiple voices on a single track.
Apple has released over 50 playlists designed specifically for use with Apple Music Sing, and they feature songs, duets, choruses, and anthems.
Apple Music Sing is compatible with the iPhone 11 and later, the iPad Pro (3rd and 5th generations), the iPad Air (4th and 5th generations), the iPad (all generations except the first) (9th and 11th), and the iPad mini (3rd and 5th generations).
iOS 16.2 is now available featuring Apple Music Sing, Freeform app, Advanced Data Protection, and more pic.twitter.com/EwzUpMCEzA

— Apple Hub (@theapplehub) December 13, 2022
Advanced Data Protection
Advanced Data Protection, which was released last week, allows for the expansion of iCloud's end-to-end encryption to cover new types of data. Advanced-Data Protection is an optional security feature that can encrypt your backups, messages, photos, reminders, voice memos, Safari bookmarks, Siri shortcuts, and Wallet Passes stored in the cloud.
The update secures nearly all iCloud data except Mail, Contacts, and Calendar due to their dependence on backwards-incompatible systems.
Due to the fact that Apple cannot restore your data in the event that you forget your password and that access to iCloud.com is denied by default, Advanced Data Protection is an opt-in feature.
Stage Manager External Display Support
After updating to iOS 16.2, M1 and M2 iPads can once again connect to external screens for usage with Stage Manager. As part of their efforts to bring Stage Manager to the A12X and A12Z iPad Pros, Apple disabled this feature in the initial release of iPadOS 16.
Stage Manager's external display compatibility boosts its multitasking app limit from four to eight. Only iPads with the M1 and M2 chipsets can use this feature. An additional feature available to iPad users with an M1 or M2 chip is the ability to move a window from the iPad to a second, external display via a simple drag and drop.
In iOS 16.2, you can now transfer open windows between devices using a simple drag and drop.
I taught in a classroom with one-to-one with #iPad and became an Apple Distinguished #Educator in 2013.

So I'm always on the lookout for new apps and updates…#Freeform was just announced, details here: https://t.co/fqbLqIq1nT pic.twitter.com/YIb5gitqkZ

— Monica Burns, Ed.D. #EdTech 🔜 #FETC (@ClassTechTips) December 14, 2022
New Home App Architecture
Following the inclusion of the Matter smart home standard, the HomePod 16.2 firmware, iOS 16.2, iPad 16.2, and macOS Ventura 13.1, all provide compatibility for an improved Home app architecture.
Even while Apple claims its new Home app design improves speed and reliability when using a wide variety of smart home accessories, it is only compatible with devices running iOS 16.2, iPadOS 16.2, macOS Ventura 13.1, tvOS 16.2, and watchOS 9.2 in addition to the HomePod 16.2 software.
Bring your ideas to life with Freeform. 🤩

In iOS 16.2, iPadOS 16.2, and macOS Ventura 13.1, you can use the flexible canvas in Freeform to collaborate with others in real
time. Learn more: https://t.co/tmzUcdRyBz pic.twitter.com/85QH7SCchp

— Apple Support (@AppleSupport) December 13, 2022
Disable Wallpaper and Notifications for Always On Display
When "always on display" is enabled, iOS 16.2 adds two toggles to turn off the background and the notifications. This function allows for a more minimal always-on display interface, with just the clock and any activated widgets shown at any given time.
With the #5G update, #iPhone 12, iPhone 13, and iPhone 14 series will able to support 5G beta services offered by #Airtel and @reliancejio in all metros

KNOW MORE: https://t.co/ApzxMuj2yA

— Zee Business (@ZeeBusiness) December 14, 2022
Contacts Only AirDrop
When iOS 16.2 is released, the default setting for AirDrop will change from Everyone to Contacts Only. AirDrop can still be set to share with anybody in range, but after 10 minutes, it will default to Contacts Only. Apple claims they did this to reduce the amount of spam sent via AirDrop.
Software Updates
Apple has updated the Software Updates sub-section of the Settings app found in the General sub-section. The installed software version is now highlighted in bold font for easier readability.
Please keep visiting Techballad.com for updates. Keep our site bookmarked so you can easily return to check for new content Like Amazon is Now Selling the God of War TV Series