AMD's Ryzen 9 7950x Price Drops Far Below: It appears that prices for Ryzen 7000 CPUs have been lowered in order to increase demand for the Zen 4-based chips in time for the lucrative holiday shopping season.
As an example of the trend toward cheaper processors, AMD's Ryzen 9 7950X can now be purchased for less than $600 in the United States, roughly €650 in some European outlets, and close to £600 in the United Kingdom.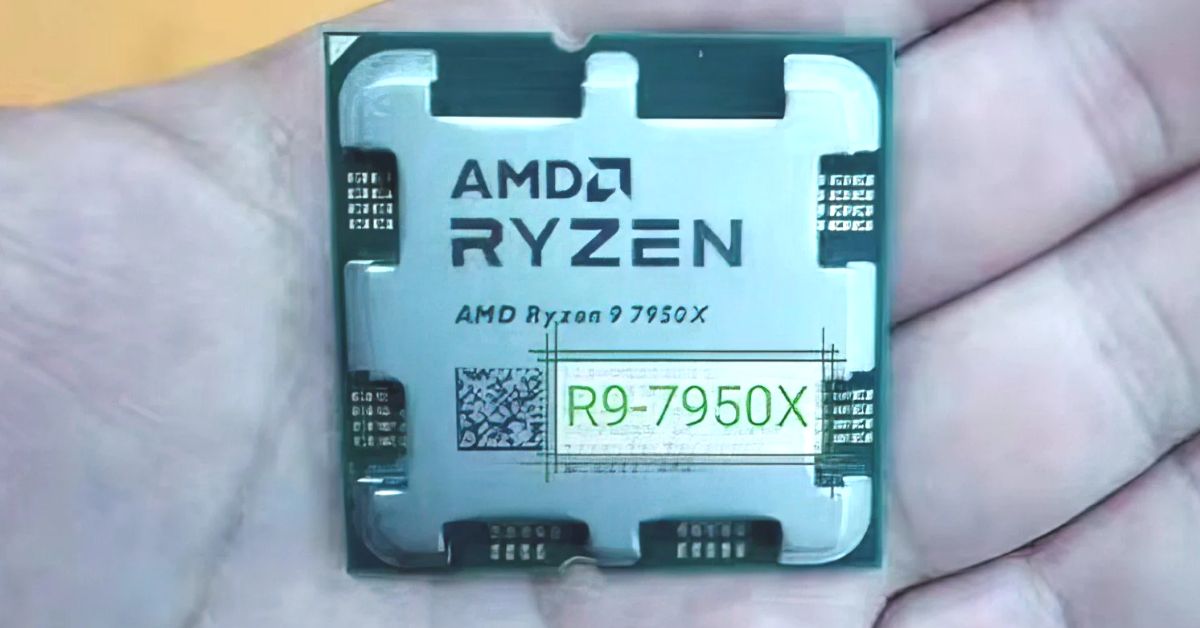 Although the new Ryzen 7000 desktop CPUs performed admirably in benchmarks, there was some grumbling about the high price tag, as the Zen 4 chips necessitated motherboards with the AM5 socket and DDR5 memory.
Nonetheless, it seems that prices have been reduced across the board for the four currently available Raphael CPUs, with the AMD Ryzen 9 7950X leading the charge thanks to its availability on Newegg at a new low of US$573.99, down 17% from US$699.
Ryzen 9 7950X – https://t.co/CK4bvHGqVt

$555

WOW, Really, yes, this is legit!

16 Core Zen 4 for the price of the 12 core!

Promo Code BFFDAY246 for this price! pic.twitter.com/XMwRUtjl8v

— Tech Deals (@TechDeals_16) November 21, 2022
Since September was the official release month for Ryzen 7000, this is obviously a bold move to make a potentially pricey Zen 4 package more appealing to desktop PC builders. Reduced from US$299 to US$248.99, US$348.99 to US$399, and US$549.99 to US$473.99, respectively, are the prices for the Ryzen 5 7600X, Ryzen 7 7700X, and Ryzen 9 7900X.
While this is great news for American consumers, the same store is now giving a price cut on Ryzen 7000 processors for customers in the United Kingdom: Price drops for the 7950X to £611.99 (from £753.59), the 7900X to £506.39 (from £592.79), the 7700X to £373.19, and the 7600X to £266.39.
Ryzen 9 7950X price dips well below US$600 as generous cuts make AMD's Zen 4 chips more affordable https://t.co/PVH5QGYHsC #notebookcheck #news #tech

— notebookcheck.net (@nbc_net) November 20, 2022
Massive Ryzen 7000 price drops have been reported by ComputerBase (via VideoCardz) in Europe. The top-tier AMD Ryzen 9 7950X is said to have seen a price drop from €849 to €670, with one local retailer allegedly selling the Zen 4 chip for as low as €648, a drop of over €200 for the 16-core beast.
Black Friday and the holiday shopping season are quickly approaching, and it's no secret that both AMD and retailers are hoping to cash in on the increased sales they're likely to bring in.
Frequently Asked Questions
How many cores are in Ryzen 9 7950X?
AMD Ryzen™ 9 7950X 16-Core, 32-Thread Unlocked Desktop Processor.
What socket is Ryzen 9 7950X?
AMD – Ryzen 9 7950X 16-core – 32-Thread 4.5GHz (5.7 GHz Max Boost) Socket AM5 Desktop Processor – Silver. User rating, 4.1 out of 5 stars with 15 reviews.
Does Ryzen 9 7950X support DDR4?
The Ryzen 9 7950X CPU only supports DDR5 memory. Other generations of memory are incompatible. The generation of memory (e.g., DDR3, DDR4, or DDR5) must match what is supported by your motherboard.