After Ever Happy, currently streaming on US Netflix, After 5 received an unexpected announcement that it will arrive in 2023. We had assumed that the fourth film would mark the conclusion of Tessa and Hardin's narrative, but After Ever Happy's unexpected cliffhanger revealed that there is still one more chapter to be written.
Alternators received the first trailer for the fifth and, presumably, last After film as a special Christmas treat. It depicts Hardin, who recently broke up with Tessa, as reluctant to move on despite his newfound popularity as an author.
What more should we anticipate from After 5 or After Everything? Warning: There will be significant spoilers for the entire series up to this point, including After Ever Happy.
After 5 Release Date
According to What's on Netflix, After Everything is expected to hit theaters in or around September 2023. The last three After movies were released around that time, and they appear to be doing well enough to continue to be produced around that time of year.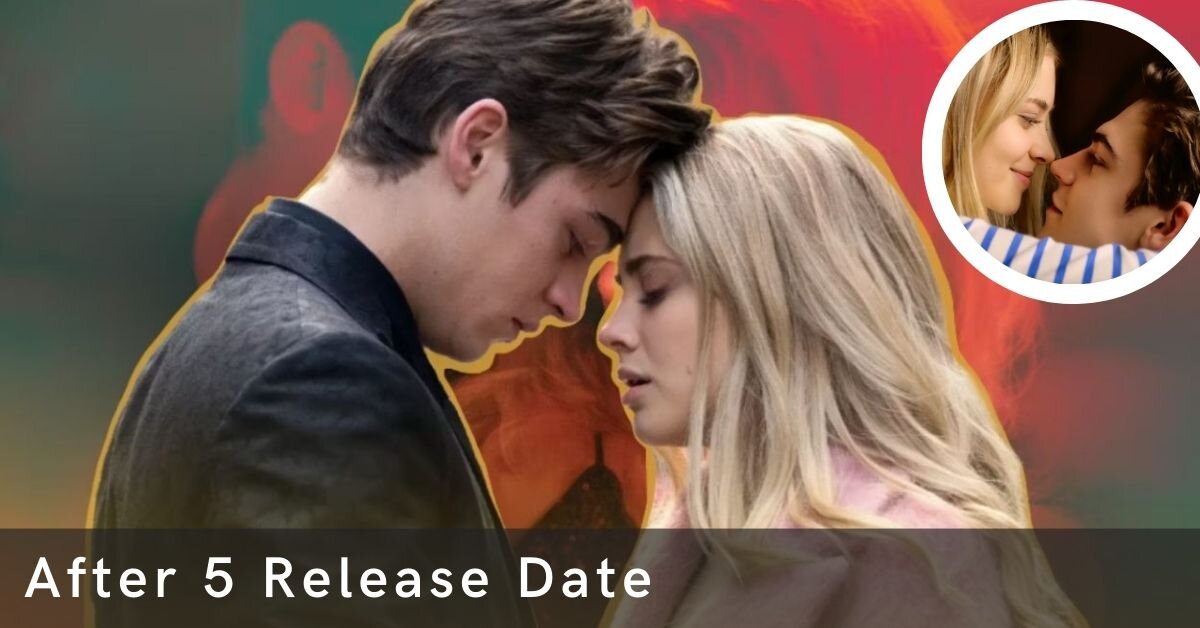 We're presuming After Everything will hit theaters in September, most likely early September unless it is officially announced. So, starting in September, you can watch After 5 on Netflix? Wrong. The Netflix release of the movie will take a little longer.
If After Everything has a September theatrical release, Netflix will probably start streaming it in December 2023. The fourth movie, After Ever Happy, experienced this. The film had its theatrical release in September 2022, and in December 2022, Netflix began streaming it.
If the film debuts later in the year, it won't likely be available on Netflix until early 2024, most likely in January. As soon as we have more information, we'll let you know when After 5's official premiere date and its exact arrival on Netflix are revealed.
Other excellent films, including The After Movies, may be viewed online. If you're wondering what to watch while you wait for After 5, we've selected a few excellent films.
You can read the posts that are listed below if you want to know when more Netflix shows will be available:
After 5 Trailer
On December 23, the first After Everything teaser was made available, but Tessa was nowhere to be seen in the little clip. We see Hardin talking to his parents and struggling to move on from Tessa as he sets about writing his next book.
"I keep on trying to write and every time I do, everything just ends up going back to Tessa," he admits.
Hardin books a flight to Lisbon in response to his parent's advice to gain some distance to come to terms with their love ending. If you haven't watched the teaser yet, you may watch it below:
Please ensure that you continue to check Techballad.com for updates. Bookmark our website to check for updates whenever they are made easily.